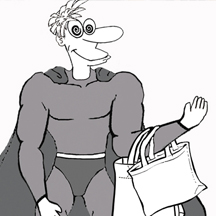 Yay, it is Farmers Market time again!! I will be...
Read More
Help Super Crazy Save the World! This comic/graphic novel style book poetically gives you some suggestions. Social and Environmental issues, as well as being true to yourself. It is lots of fun and has some helpful hints.
Super Crazy and his friend Dire Consequences look at decision making, bad behavior and manners. It is lots of fun and they have more helpful hints too! You can help Super Crazy and Dire make a difference.  This comic/graphic novel style book poetically explores topics that can help make the World a better place.
Super Crazy and Dire Consequences have A Colorful Life! Life isn't just black and white, it needs some color to make it bright. So here are some coloring pages for relaxation, and some verses to read for contemplation. Take some time to do something fun, and make life colorful before your day is done!
This 8.5 x 11 inch coloring book has 32 fun pages to color with a verse to read on each page. Make your life colorful too!!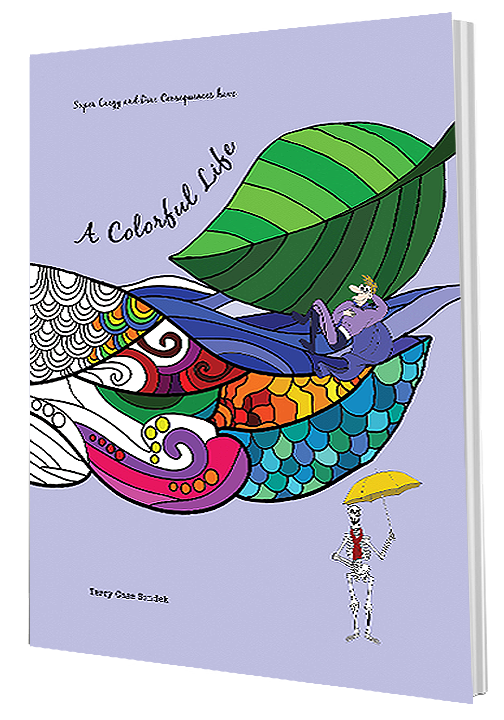 Share suggestions and ideas on good ways to Save the World and what you are doing to help!
Super Crazy will share your ideas and help you spread the word so we can make the world a better place.
It is time for a change, be part of the solution!
Super Crazy is the Hero of 2020!
This book is amazing! Really impressed!
I bought it on a whim and am so happy I did. Super Crazy is the type of hero we need in 2020. Super Crazy talks about some major issues (such as pollution, eating right and how to end violence and promote equality). I like the random acts of kindness throughout the book and the tips for how we can help the world be a better place. It had been a crazy year but reading this book really lifted my spirits! This comic style book is a great read for adults and I will definitely read it to my kid. The art is fun and the words are poetic, I think Super Crazy should be a series. Will read again!  – JP
A wonderful graphic novel that explores the issues at hand!
Love this book!! It highlights crucial issues in a fun way! Cute illustrations with a great message. Its time for change! Everyone should read this and see how they can pitch in to help save the world! -KL
Awesome Book!
This is an important book everyone should read! Great message and lots of fun. – MS
Lovely Book!
Loved the art and ideas!! Great read!! – KH
Felt like I was in the story…

Was this book written for me? That's what it feels like.

Content:
It's not often that I find a good, fun read with a *real* message. This book is chock-full of images (literally every page), accompanied by supporting text. I'm a middle-aged male, and I really enjoyed it. I could see this book being a good read for both young kids & adults while also spanning across different philosophical leanings.

Size-wise, I was expecting something more along the lines of a comic book, but I was pleasantly surprised to find that it's as thick as a typical novel. The style of writing / illustration makes it unintimidating to pick up … yes, we all *intend* to read but have 160 character attention spans these days. For an adult reader, it is a quick read, but I constantly find myself referring back to different sections for motivation & inspiration. -GH


Let Super Crazy know what you think of the book "Super Crazy Saves the World".
Do you like to eat healthy food? Crazy Ate does! If you have a great recipe you would like to share, email it to Crazy, and he will share it with everyone so we can all be a little healthier.
Crazy wants everyone to be healthy and happy, so if you can help, let him know how you are doing it, and he will share the good news! Please share recipes and suggestions that you know are delicious and healthy. Thank you for helping to make the world a better place!