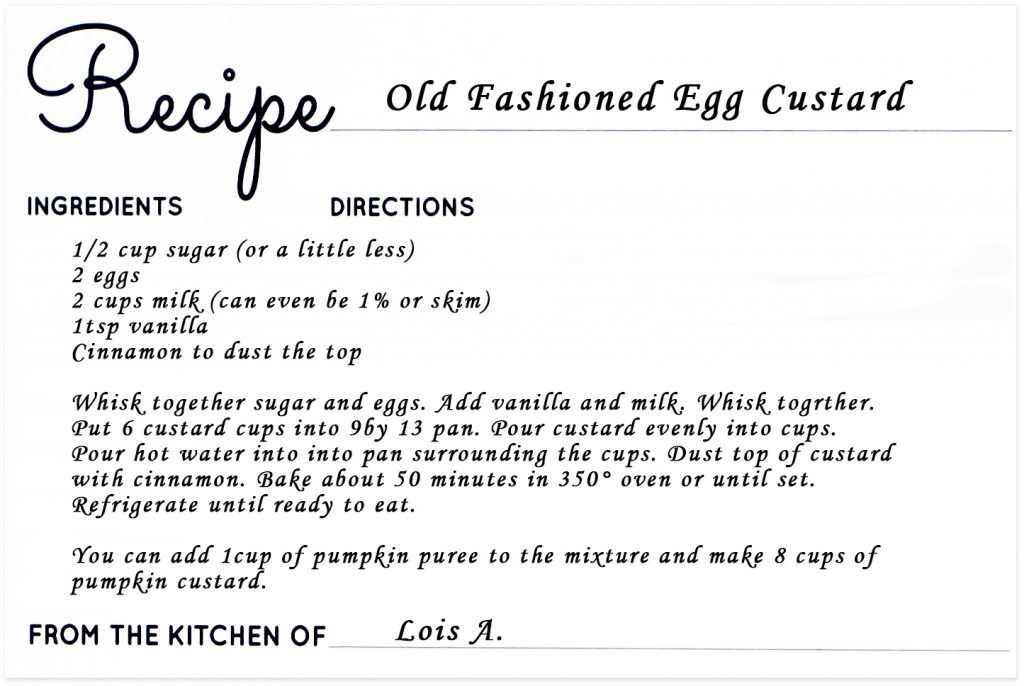 Recipe Name
Old fashioned egg custard
Ingredients List and Instructions for making it
1/2 cup sugar (or a little less)
2 eggs
2 cups milk (can even be 1% or skim)
1 tsp vanilla
Cinnamon to dust the top

Whisk together sugar and eggs. Add vanilla and milk. Whisk togrther. Put 6 custard cups into 9by 13 pan. Pour custard evenly into cups. Pour hot water into into pan surrounding the cups. Dust top of custard with cinnamon. Bake about 50 minutes in 350° oven or until set. Refrigerate until ready to eat.

You can add 1cup of pumpkin puree to the mixture and make 8 cups of pumpkin custard.